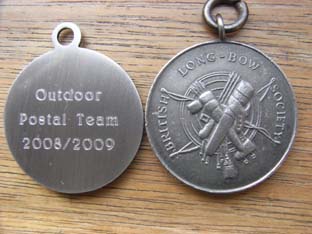 Longbow Outside Portsmouth Postal League
Every winter the BLBS puts on an outside Portsmouth postal league. The competition is open to teams of 4 longbow archers and operates over the months November-February. Like an indoor Portsmouth' a round is 5 dozen arrows shot in ends of 3 at a distance of 20 yards on a 60cm target face. Unlike an indoor Portsmouth however scoring is imperial (9,7,5 ...) and not metric. Results are classified by hits, score and golds in that order. Inner golds are also scored as tiebreakers. Each team has to submit the results of 2 rounds shot per month for each member and and the winning team is the one with the greatest aggregate number of hits, or, in the usual situation that each team has scored the maximum hits, the highest aggregate score. Members of the winning team receive a medal. Individual rankings are also recorded and published. Archers who are not members of a team may submit scores for the individual rankings.
---
Colin Bowes Memorial Trophy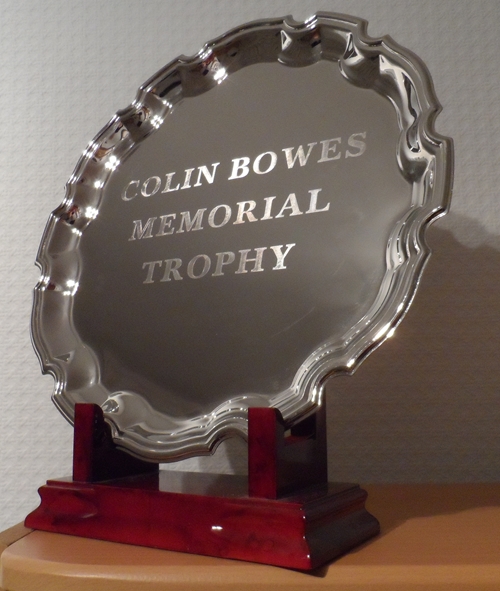 Colin Bowes New Year's Day Clout Shoot - The shoot is held every year on the 1st January. Free entry to all, open to our local clubs, just turn up and shoot. All distances catered for 80 - 180yds.
---